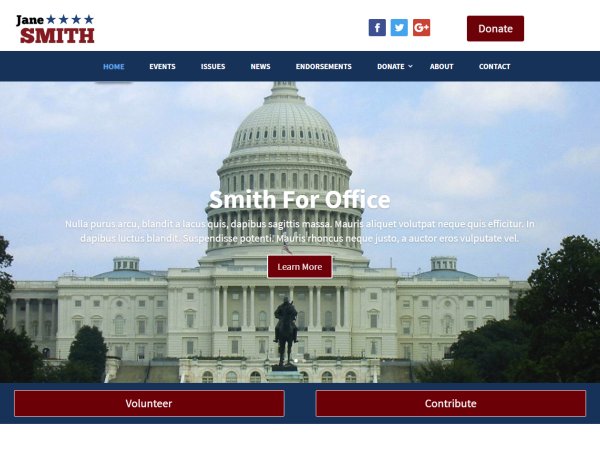 We offer political candidates and campaigns a number of WordPress templates and themes. These templates are designed to help you create a website that will help you get your message to voters.
The site's demo content is included so all that is needed is to replace the demo material with your own content.
Custom WordPress Design
Our WordPress Custom Design Service is for campaigns and organizations that want a full custom website design and setup solution.
Using the powerful Divi Theme, we create a unique, professional design for your website. We also set up your initial website content (up to 25 pages). We'll arrange your site text and images for a pleasing design and optimize your content for search engines. After that, it's all in your control.
Check out our WordPress Custom Design Packages and Political WordPress Themes.